Weather in Passeiertal and South Tyrol

Today: Unstable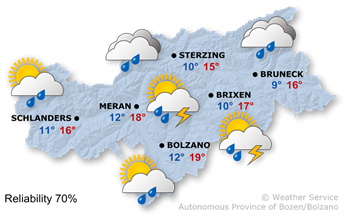 Cloudy with widespread showers and possible thunderstorms in the afternoon. Weather improvement in the evening from the west. Maximum values between 13° and 19°.
---
Tomorrow: Quite sunny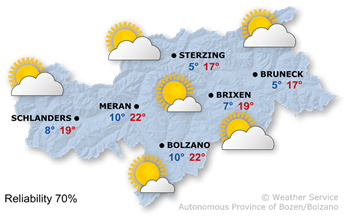 Quite sunny and mostly dry weather, the probability for local showers rises only slightly in the afternoon. In the night to Sunday new precipitations with a cold front, limit of snowfall locally sinking to 1000 m. Maximum temperatures between 15° and 22°.
---
Next days Weather forecasts: Changeable